News of Ransomware
Within a day, we trust that most of the computer that below windows 10 are already affected by the ransomware
Ransomware divided into few type as this (Wanna Decrytor / WannaCry / Wcry)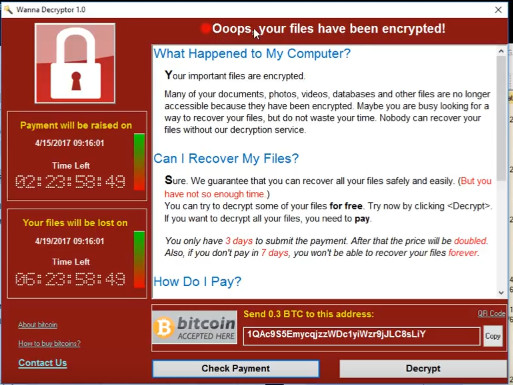 image are credit to blog.kaspersky.com
From the news online, we get to know that Taiwan are the Second larger Disaster country and HongKong are keep getting more and more user affected.
You can view the live report of Ransomware over here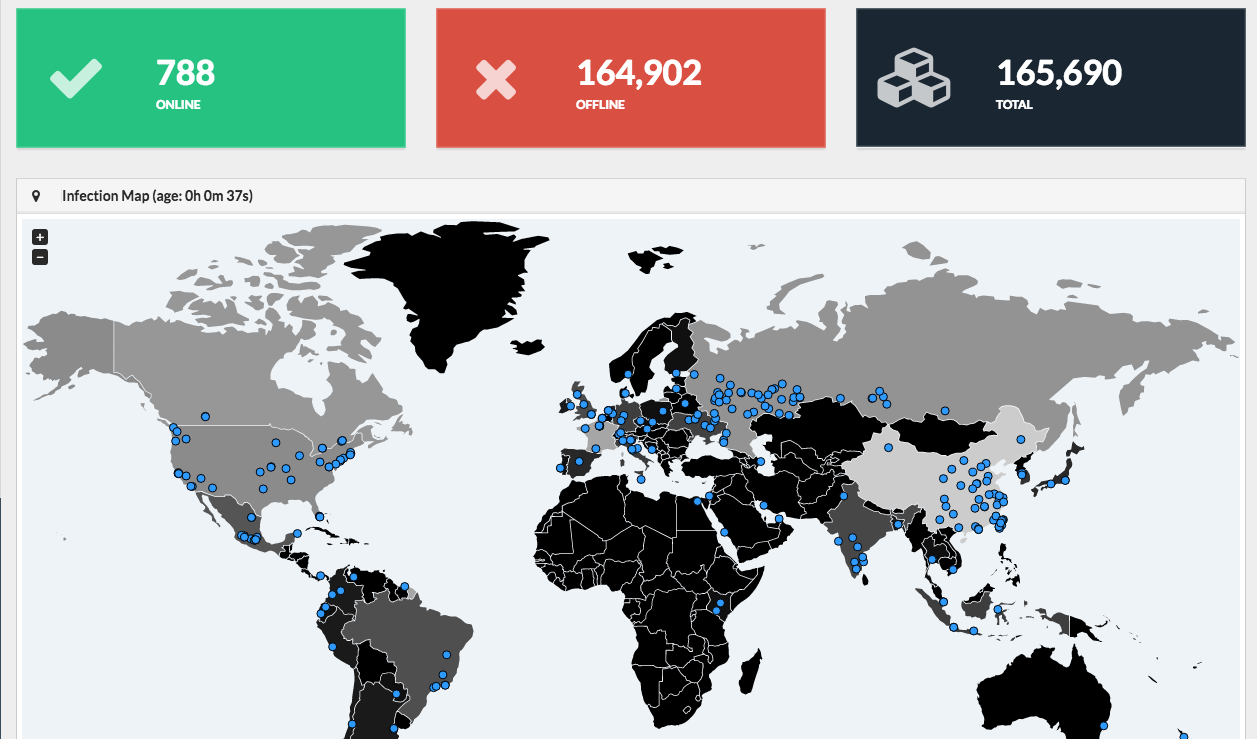 image are credit to intel.malwaretech.com
List of Windows are affected.
Windows 10(1507,1511,1607)
Windows 8 / 8.1
Windows 7
Windows Vista
Win Server 2008、2008 R2、2012、2012 R2
Windows RT
Windows XP
Download Patch and Save your Machines from Official Microsoft Windows Patch file.
Windows 10
Goto update manager and update your computer.
Windows 8
No Update on Windows 8, please upgrade to Windows 8.1
Windows 8.1 64:
Windows 8.1 32:
Windows 7 64:
Windows 7 32:
Windows XP SP2 64 (English /Japanese) User:
Windows Server 2008 (Itanium ):
Windows XP 32 Version and Windows Server 2003
Temporary Solution : Network > TCP / IP > Dont tick SMB File sharing Or you can block the SMB from your router.
Because of the issue are affected the whole world, Microsoft will update the case issue over here.
If Step above are unable to cure your PC or Block the Ransomware.
You have to block the port on your Router
Port to Block on The Router are 445 and 139, it will affected all your sharing protocol.
If you cant Even make the setting in your Router, You have to Disable SMB server V1 and V2.
Windows 7/Sever 2008 / Vista
Step1:Go to Command Prompt
Run regedit on the command prompt.
Step2:
Go to HKEY_LOCAL_MACHINESystemCurrentControlSetServicesLanmanServerParameters
Right click on white space, Press right Click and Newly add DWORD key SMB1, Value set to 0 and continue another record for  SMB 2 , Value are 0 and REBOOT your computer.

Windows 8 or above
Step1: Run as administrator on CMD
Step2:
Type powershell (Enter)
set-ExecutionPolicy Unrestricted (Enter)
set-SmbServerConfiguration -EnableSMB1Protocol $false (Enter)
Press Y after you saw selection.
set-SmbServerConfiguration -EnableSMB2Protocol $false (Enter)
Press Y after you saw selection.
Reboot your PC after success.
Conclusion:
Don't Ever pay them, Because doesn't mean you get the password to decrypted.
And don't use Third party Decrypter Online, it will be another virus release by them also.
Share this to your friends now before anyone get affect later on.
Latest Update:
As TechCrunch Updates:
Someone Had Research the Kill Switch
Read Full Article here.