In this article , we will bring you to check out the latest hosting company In Malaysia.
We will see how these hosting company goes in 2018.
We will only talk about the Dedicated Server Pricing and Compare all the services they have.
---
NO5: Server Freak Technologies Sdn. Bhd.
Website Link: https://www.web-hosting.net.my/
Dedicated Server Link: https://www.web-hosting.net.my/dedicated-server.html
About Server Freak
ServerFreak Technologies Sdn. Bhd.
opens its door to business in 2003 and since then we have become one of the fastest growing hosting provider in Malaysia. We specializes in providing web hosting solutions for almost all range of purposes – personal blogs, email solutions, corporate websites, databases and the list goes on.
Pricing of the Dedicated Server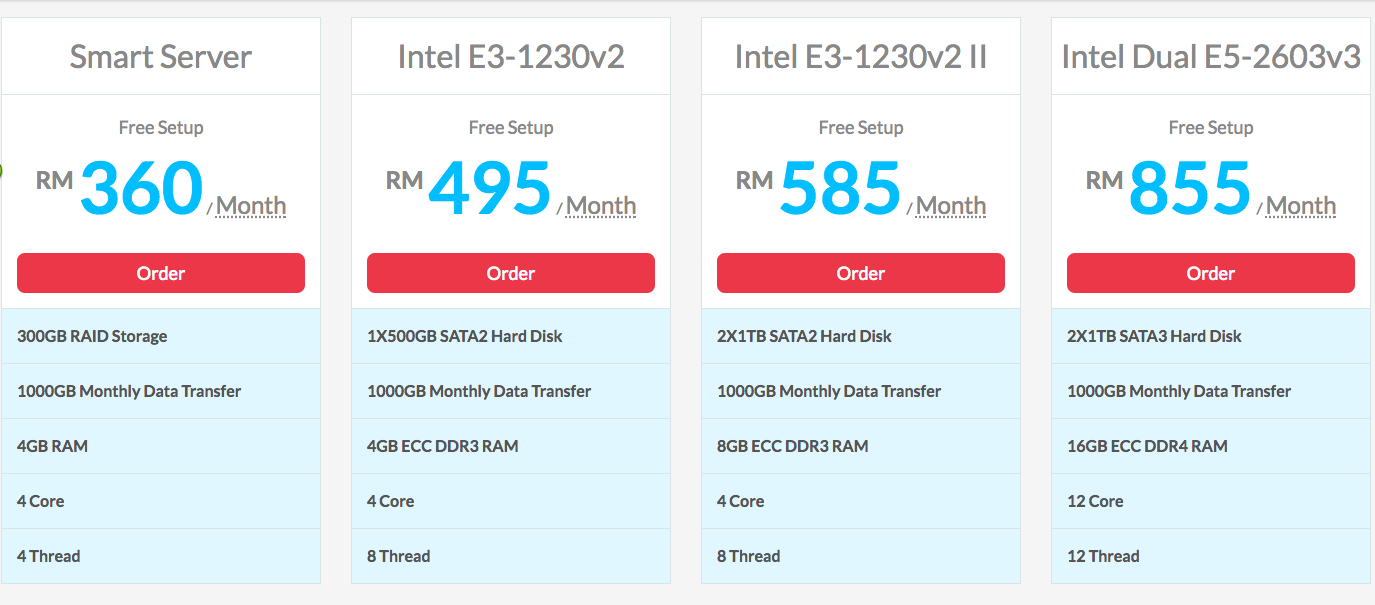 Server Specification
Our plans
Smart Server
Intel E3-1230v2
Intel E3-1230v2 II
Intel Dual E5-2603v3
Server Features
Server Processor
Intel Quad Core
Intel E3-1230v2
Intel E3-1230v2 II
Intel Dual E5-2603v3
No. of Core
4
4
4
12
No. of Thread
4
8
8
12
RAM
4GB DDR3
4GB ECC DDR3
8GB ECC DDR3
16GB ECC DDR4
Hard Disk
300GB RAID SAS
1X500GB SATA2
2X1TB SATA2
2X1TB SATA3
No. of HDD Bay
1
2
4
4
Hotswap Disk
No
No
Yes
Yes
Monthly Data Transfer
1000GB
1000GB
1000GB
1000GB
Network Port
100mbps
100mbps
100mbps
100mbps
Operating System
Linux / Windows(Optional)
Web-based Control Panel
DirectAdmin(optional) / cPanel(optional)
Free Managed DNS
Dedicated IP
1
1
1
1
---
NO4: The Gigabit.com
Website Link: https://www.thegigabit.com/
Dedicated Server Link: https://www.thegigabit.com/server-hosting.html
About TheGigabit.com
Gigabit Hosting Sdn Bhd
was founded in year 2003 as a pure webhosting company out of Kuala Lumpur, Malaysia. The company is best known for offering quality and affordable webhosting solution across the nation. Since when Gigabit Hosting as gone into a full service offering Dedicated Servers, Webhosting, Co-Location, Virtual Servers and IP Transit in Kuala Lumpur. We have now expanded our quality services to Hong Kong, Singapore and Los Angeles. We also pride ourselves with our awesome support and Multi-language support.
Pricing Of the Dedicated Server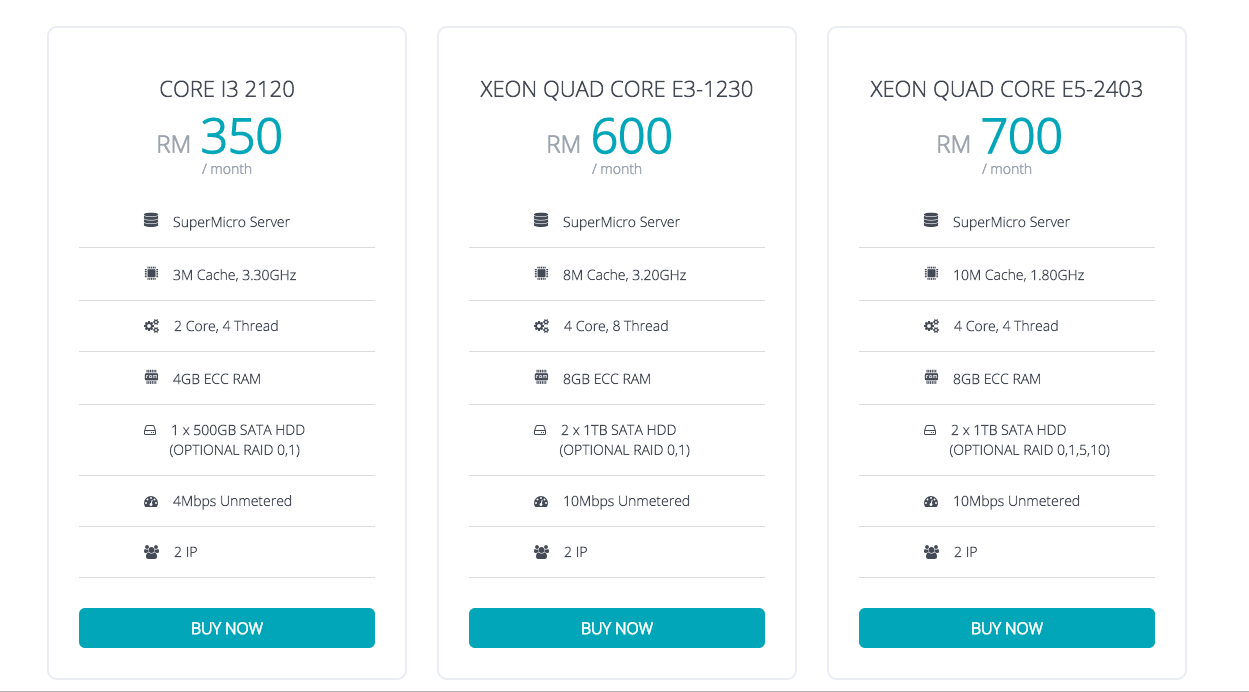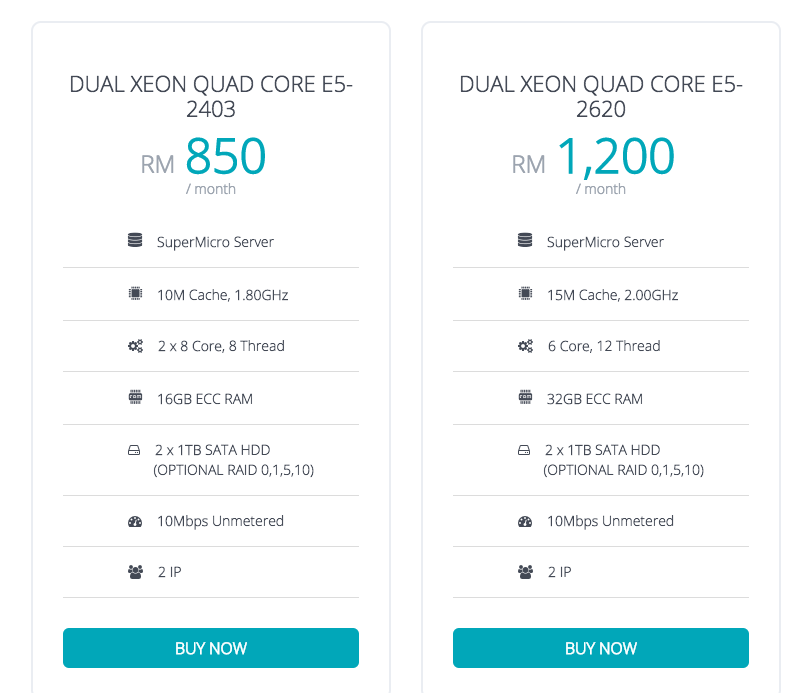 Server Features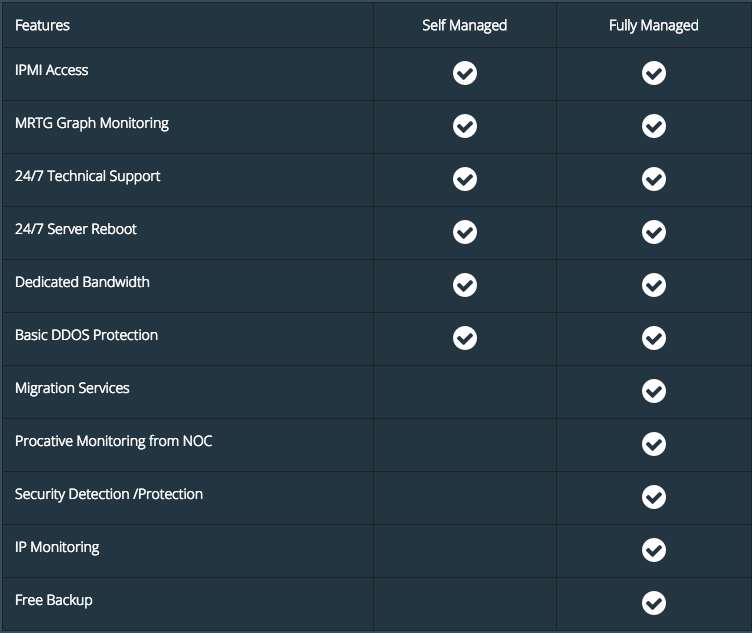 ---
NO3: Shinjiru Technology Sdn Bhd
Website Link : https://www.shinjiru.com.my/
Dedicated Server Link : https://www.shinjiru.com.my/enterprise/dedicated-server/#plans
About Shinjiru Technology Sdn Bhd
Shinjiru is a one-stop IT provider for Cloud and Web Hosting services. Our True Cloud system powered by Microsoft's Azure is the first Azure Cloud purposely setup in Malaysia to fulfill data sovereignty compliance and requirements. Our Cloud suite integrates all the essential IT services that businesses need, including Email, File Syncing and Sharing, Conferencing, Instant Messaging, Security and Storage. Lastly, we complete the users' experience by adding the most advanced auto-provisioning, fast deployment and pay as you use billing system.
Since 1998, Shinjiru has remained a hosting leader with our continuous achievements in transforming the Internet's eco-system and marketplace. We offer a wide range of products and services, such as Domain Name Registration, SSL Certificates, Shared Hosting, Website Builder, Website Security, Dedicated Servers as well as Server Virtualization and Hypervisors and many more. We own and operate all of our servers and our dedicated team is capable of handling demands of any size. We have received multiple awards and certifications, such as ISO9001:2008 certified, APNIC IP provider with own AS, ICANN's registrar, MYNIC's registrar, MSC company status, Deloitte Technology Fast 500 Asia-Pacific Award, Microsoft Certified Partner and many more.
Pricing of Dedicated Server
With Setup fees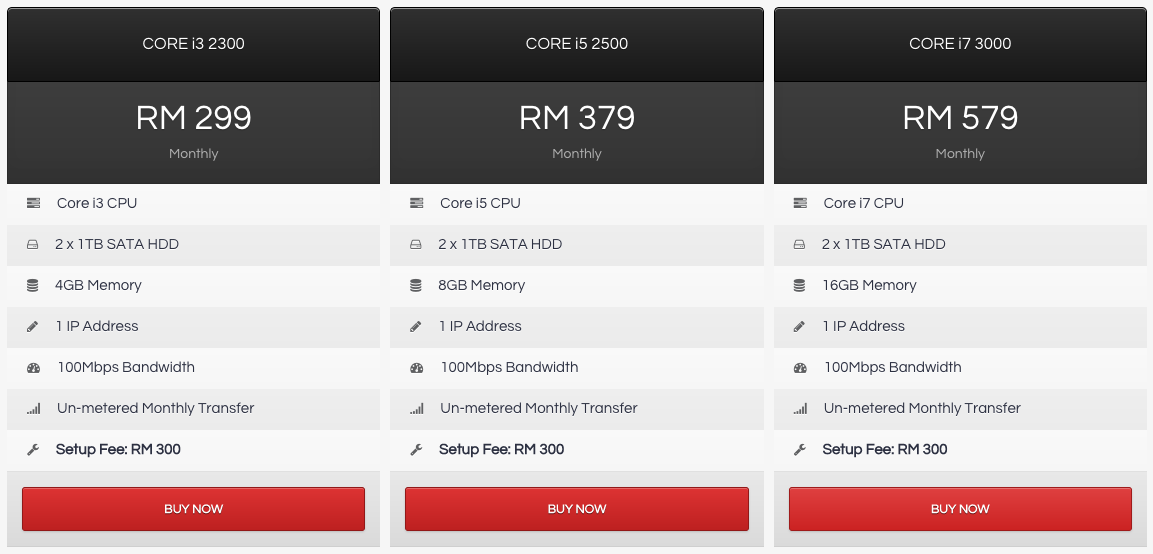 Without Setup Fees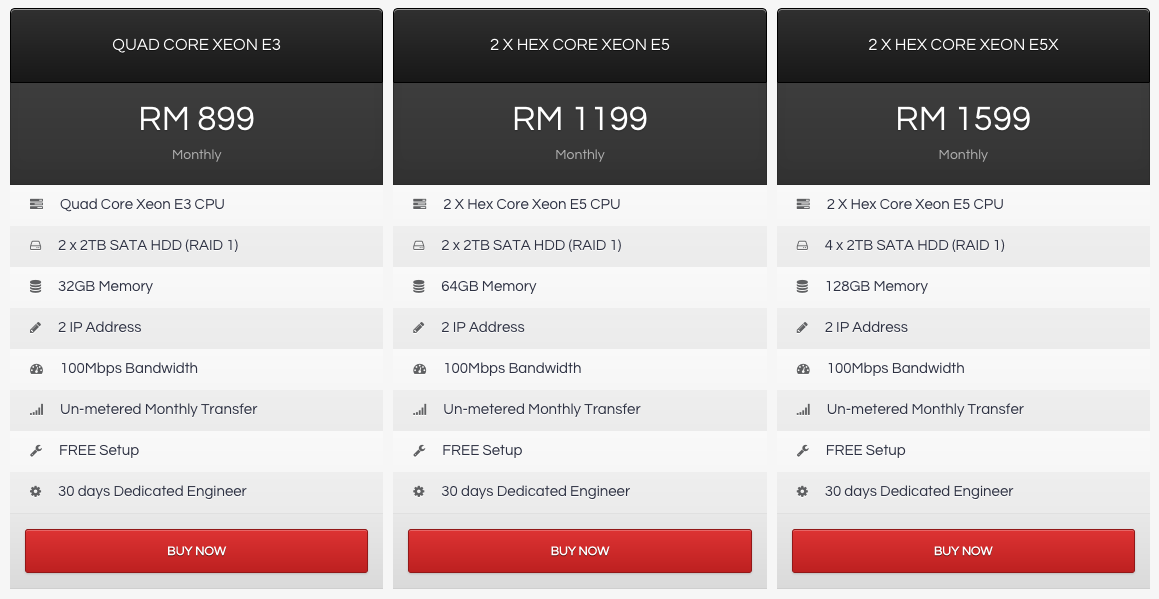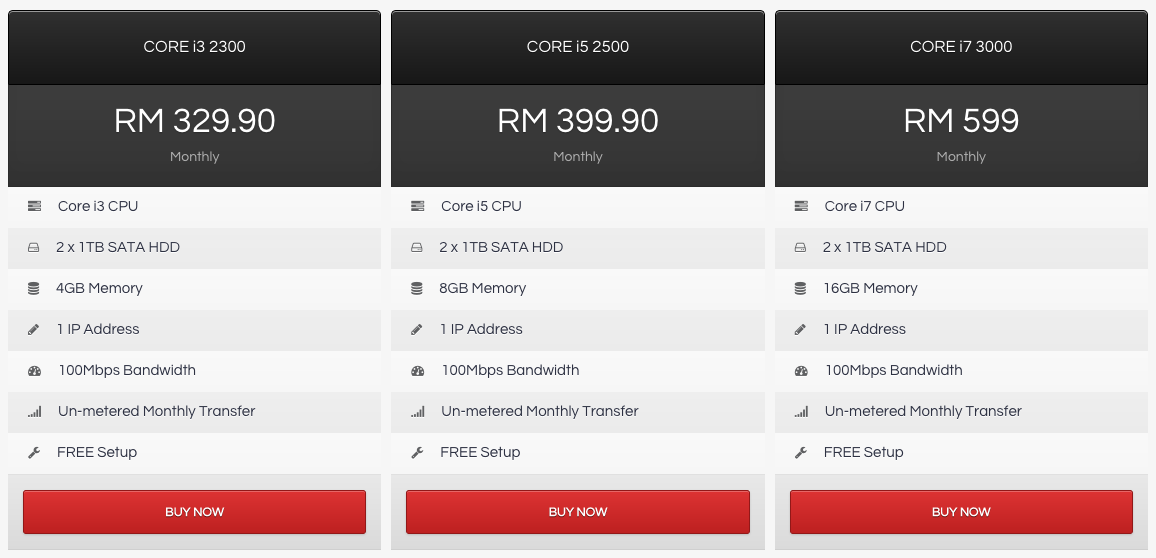 Server Features

Dedicated Server Features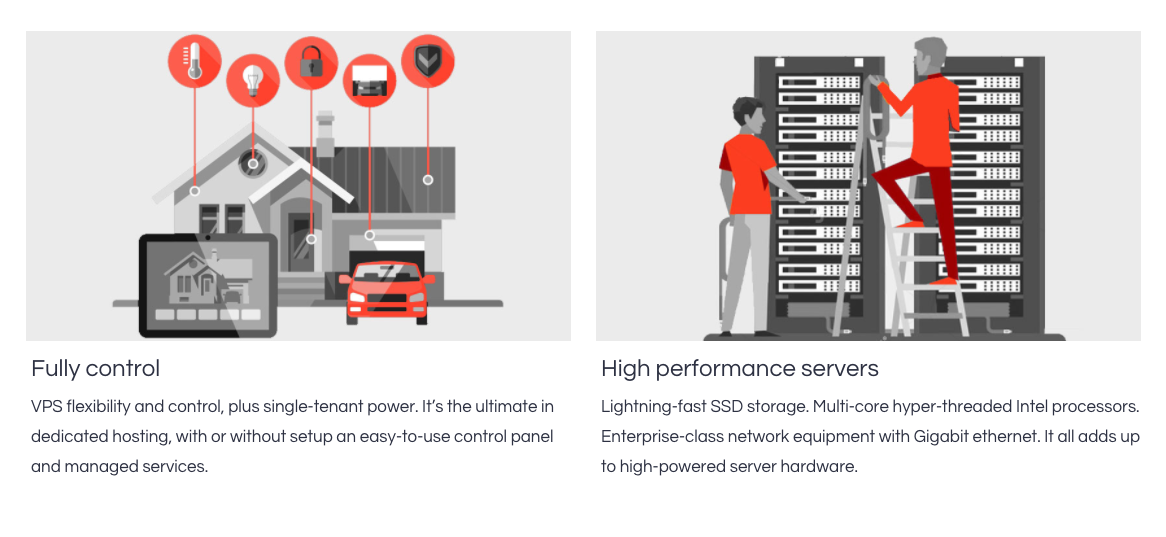 ---
NO2: Exabytes Network
Website Link : https://www.exabytes.my/
Dedicated Server Link : https://www.exabytes.my/servers/dedicated-server
About Exabytes Network
Exabytes has specialized in providing web hosting services and helping SME to grow their businesses online to achieve their dreams since its establishment in 2001. Today we serve over 75,000+ Customers (from individuals, students, small & medium size businesses, to government and public listed companies) in 121 countries and manage over 1000+ servers with 100,000+ websites, 1,000,000+ email accounts.
Besides being awarded as one of the BEST Domain Resellers by MYNIC (The Malaysia Network Information Centre) for many years, we were also handpicked by Google as a Google Premier Partner in 2015 to offer Google AdWords Online Advertising to SME in Malaysia to grow their businesses online by leveraging on the power of Google search and its effective online marketing tools.
Founder of Exabytes
Chan Kee Siak
Exabytes Group is a leading web and eCommerce hosting provider that was founded on the principle of providing the best hosting solutions to its customers. A fast growing IT establishment founded in 2001, the story behind "Exabytes" as company's official name took place when CEO, Chan Kee Siak acknowledged the existence of a well-known company that went with the name of "Gigabytes". Sounds like a BIG organization, isn't it? But being the visionary and competitive person that he is, Chan is determined to be even BIGGER and better than them, and so, the idea of naming the company "Exabytes" kicked in.
At Exabytes, we place Customer Service as our Top Priority in line with our commitment to provide the best and friendliest services to our customers.
Read More About Exabytes Network
Pricing Of Dedicated Server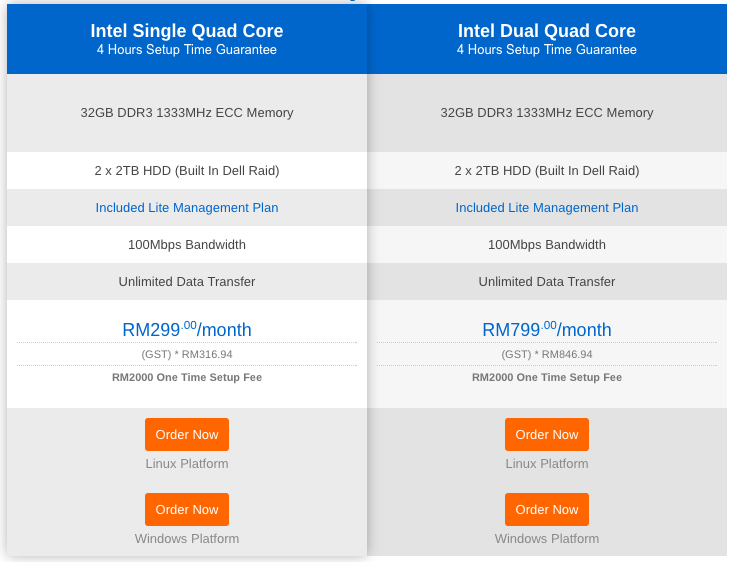 Dedicated Server Features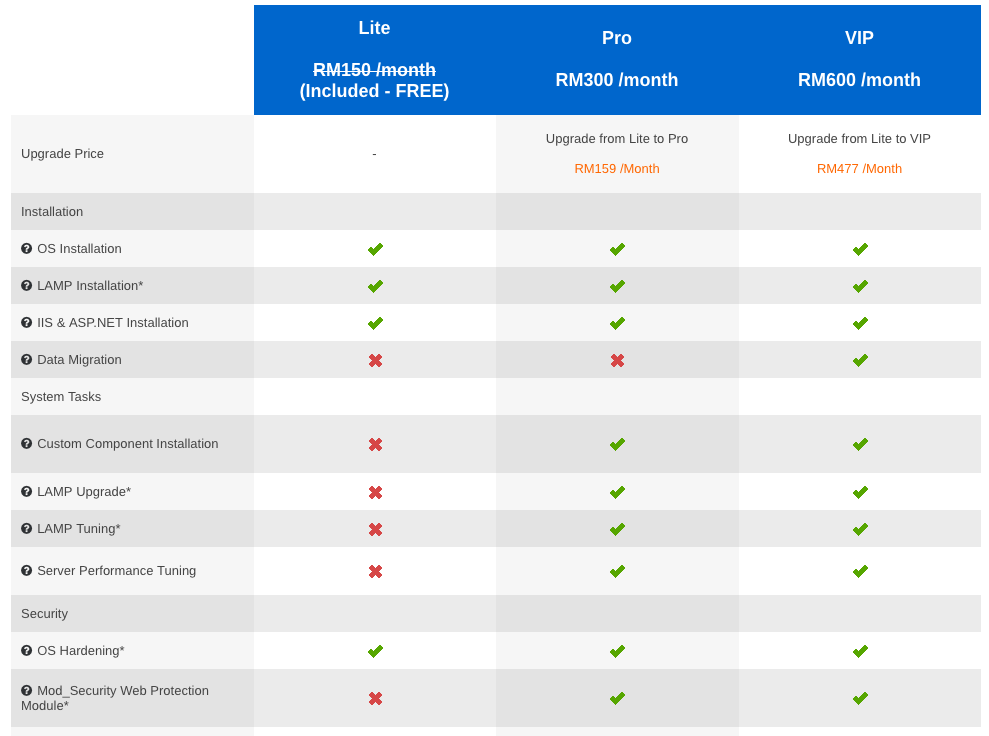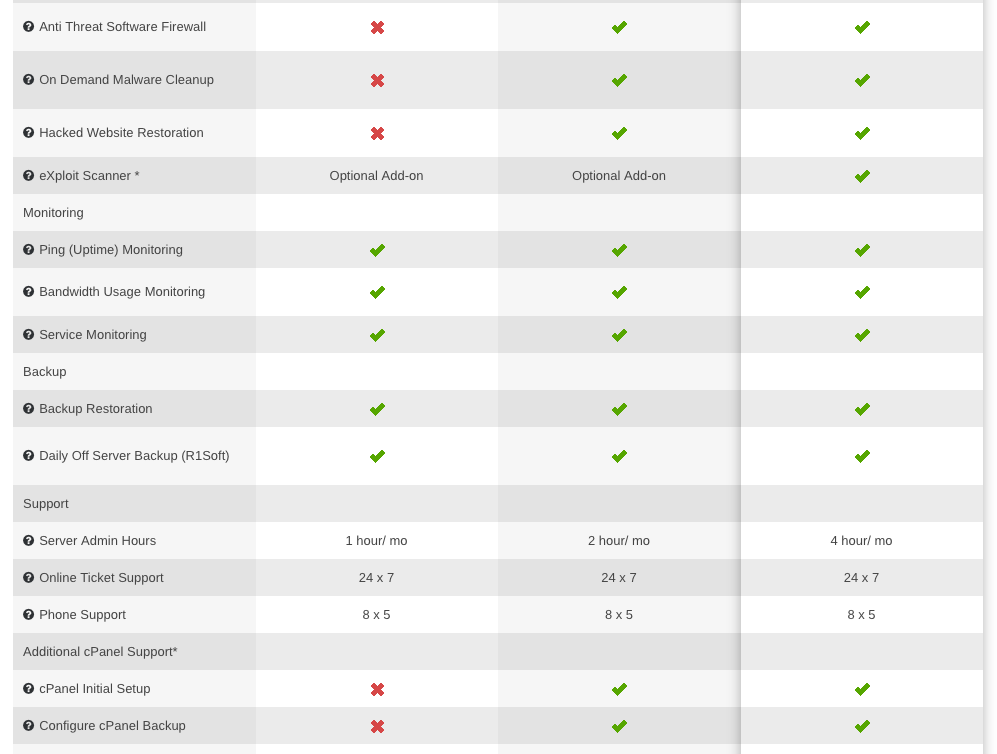 Dedicated Including Services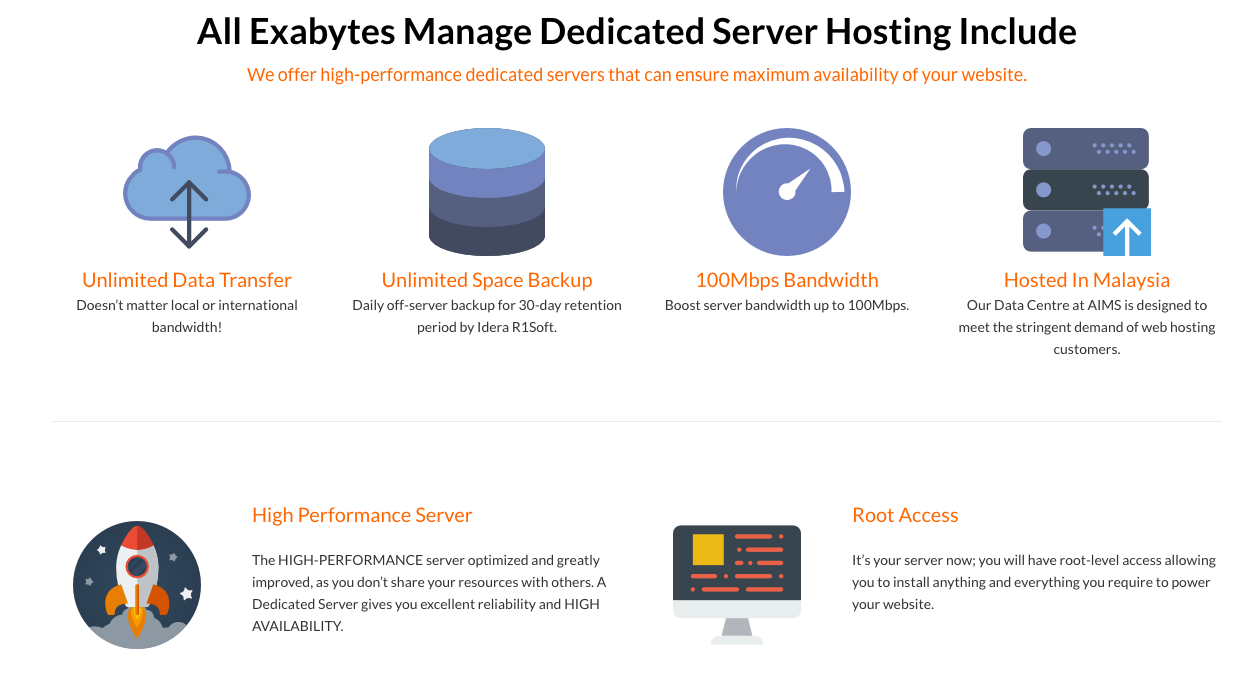 ---
NO1: IPSERVERONE
Website Link : https://www.ipserverone.com/
Dedicated Server Link : https://www.ipserverone.com/dedicated-server-hosting-plan-my
About IPSERVERONE and Founder of IPSERVERONE
Inspired to deliver cost-effective solutions to help other companies succeed, Mr. Lee Cheung Loong started IPServerOne in 2003.
Initially a one-man-show company operated from a small office lot at Mutiara shopping mall in Jalan Ipoh to provide basic web hosting services, IPServerOne has grown to be a company of 50 professionals occupying 2 office lots located at Glomac Damansara, Kuala Lumpur and is now offering a wide variety of enterprise web hosting services to more than 50,000 customers, both local and overseas, with a 90% year-over-year renewal rate.
IPServerOne focuses on producing innovative and affordable solutions. Capitalizing on the key strength of its product and service, IPServerOne puts a lot of thought into the design to deliver a complete solution that integrates well to help its customers do well. The typical cycle to recommending the final solution is based on thorough studies on how everything interacts with everything else, and come up with a much-improved solution that turned out to be not only cheaper to build, but cheaper and easier to deploy.
Research and development have always been a big differentiator for IPServerOne to win the heart of its customers. The company is working endlessly in the areas of server security and optimization, application programming, technical problem resolution, and management and uplifting the company's technical caliber.
As more companies are starting to outsource hosting faster than ever, IPServerOne meets frequently with customers to hear about their needs and concerns and it is geared to provide customers with more variety and choices that scale up with clients' requirements and expectations.
Pricing of Dedicated Server (Malaysia)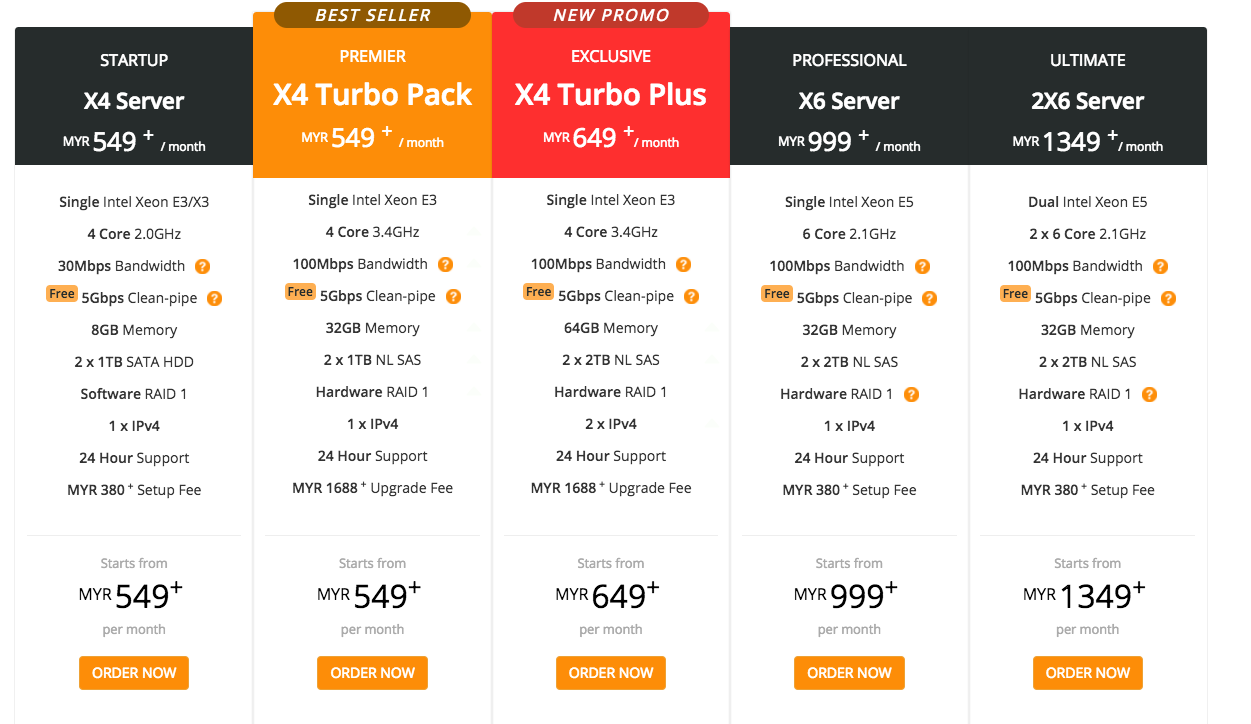 Pricing of Dedicated Server (Singapore)
Smart Dedicated Server Plans & Pricing (Malaysia)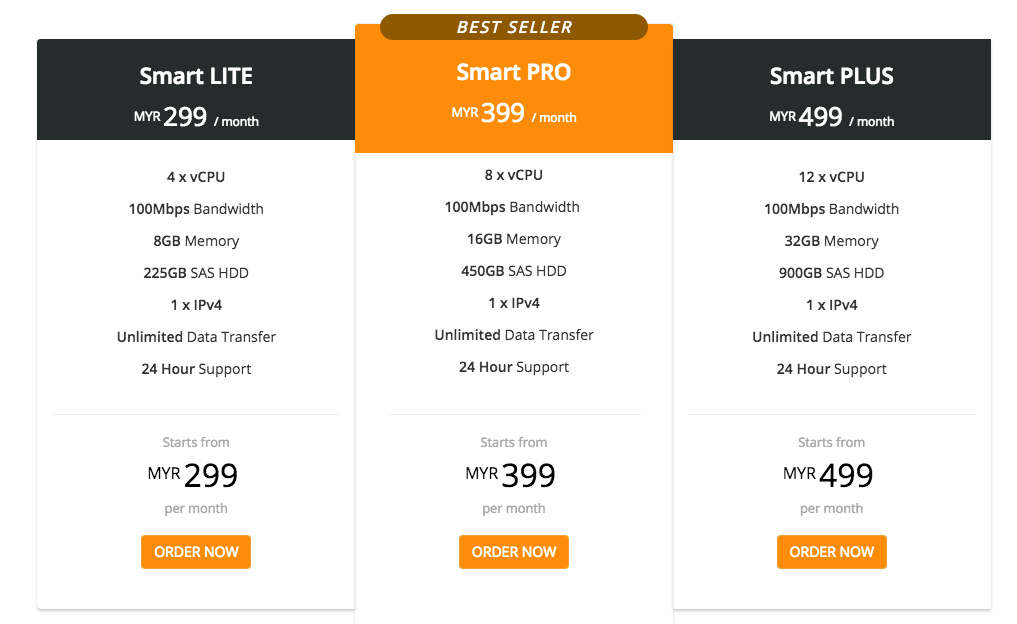 Smart Dedicated Server Plan & Pricing (Singapore)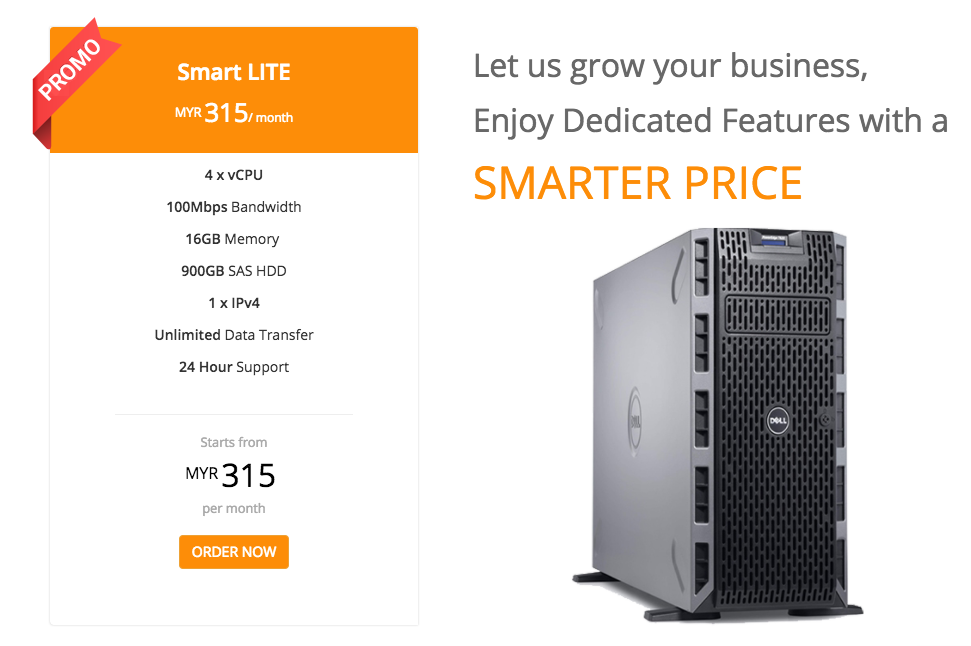 Dedicated Server Plans Detail (Malaysia)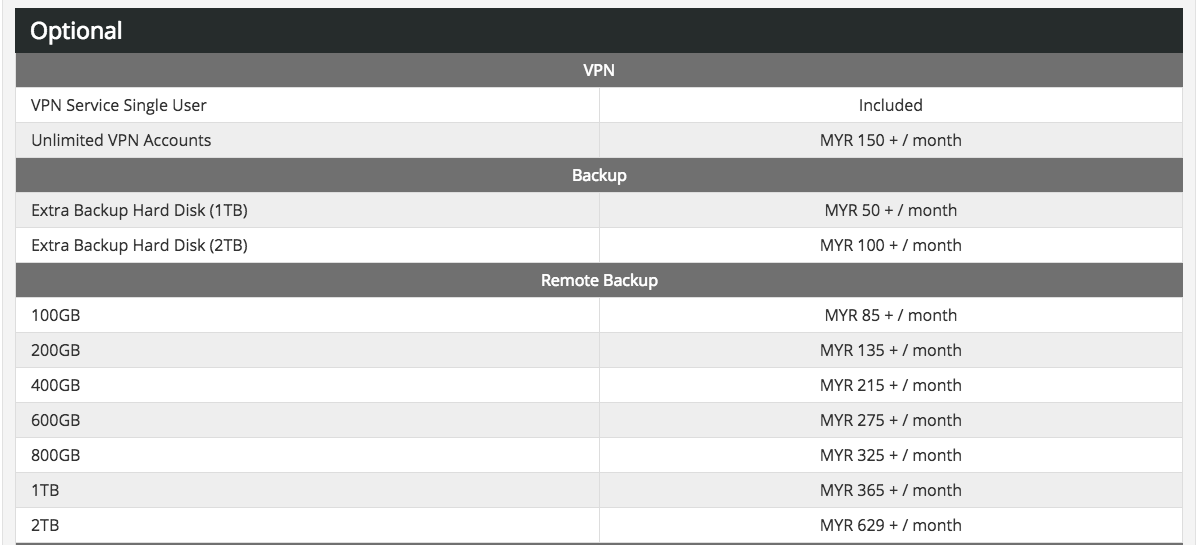 Dedicated Server Plans Detail (Singapore)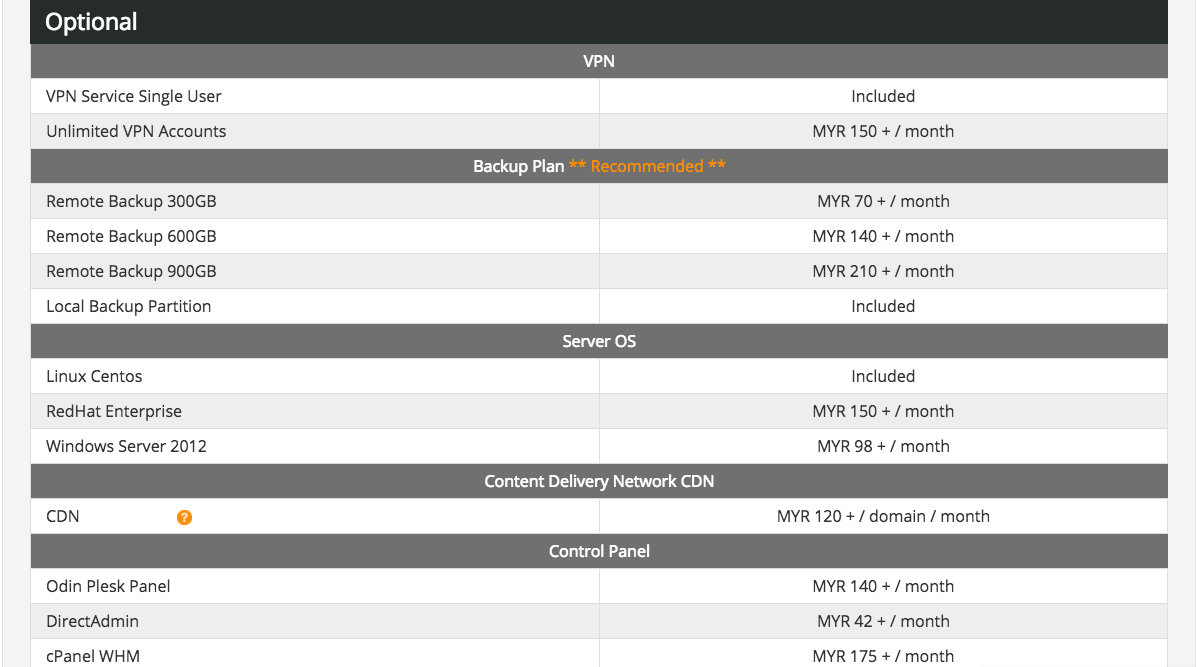 Smart Dedicated Server Plans Detail (Malaysia)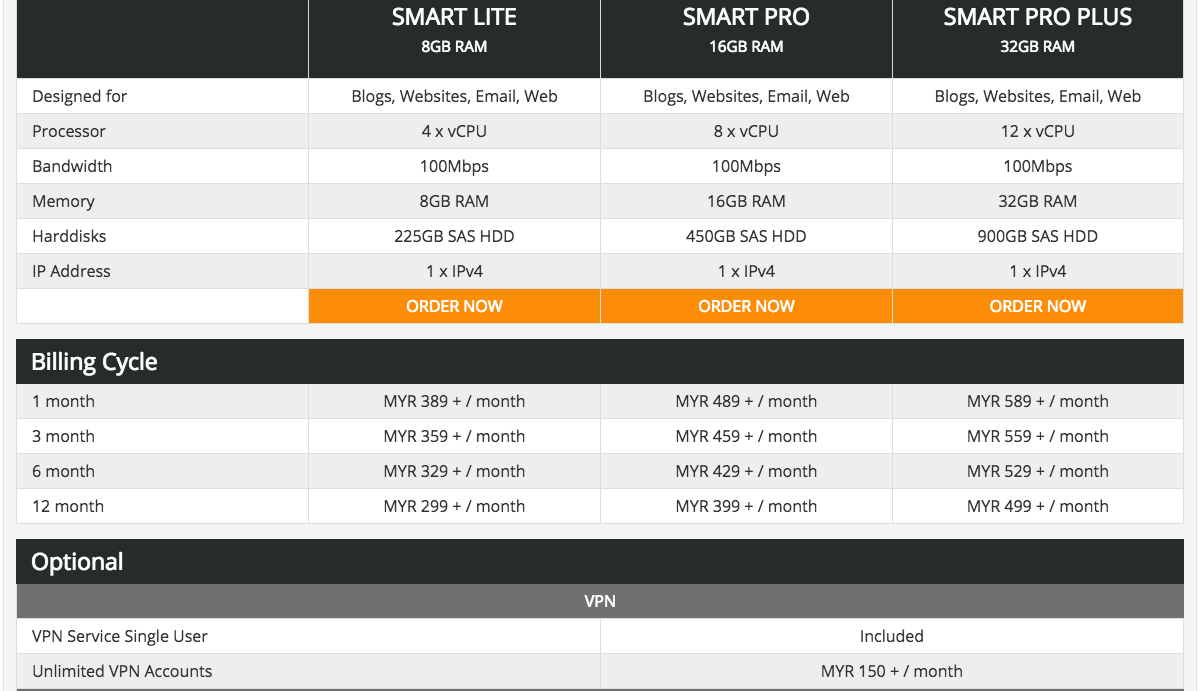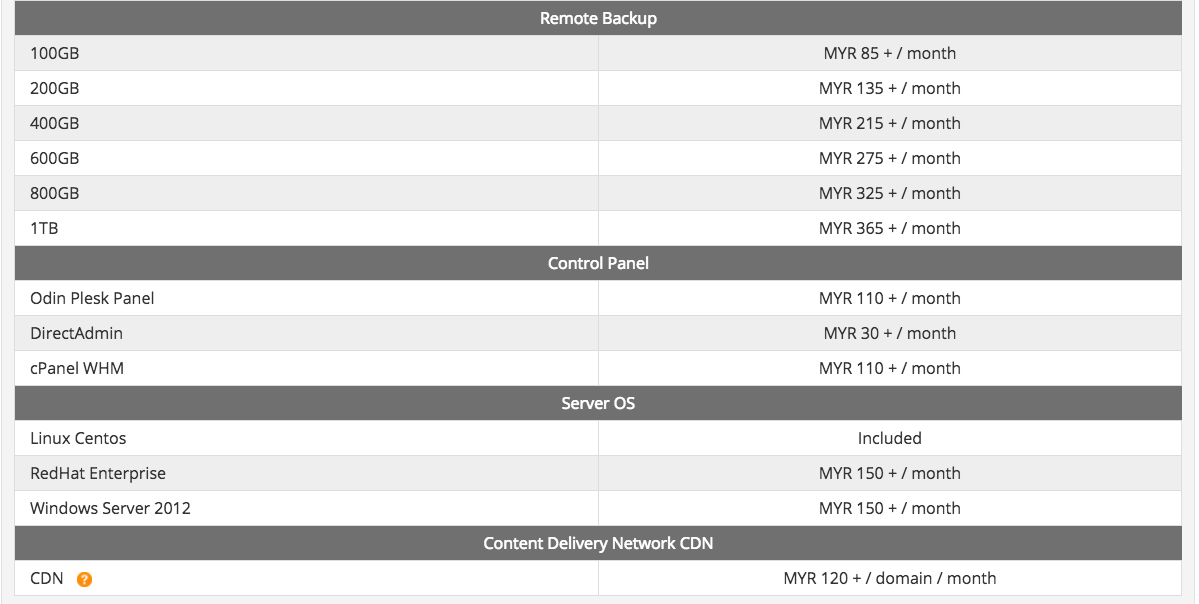 Smart Dedicated Server Plan Details (Singapore)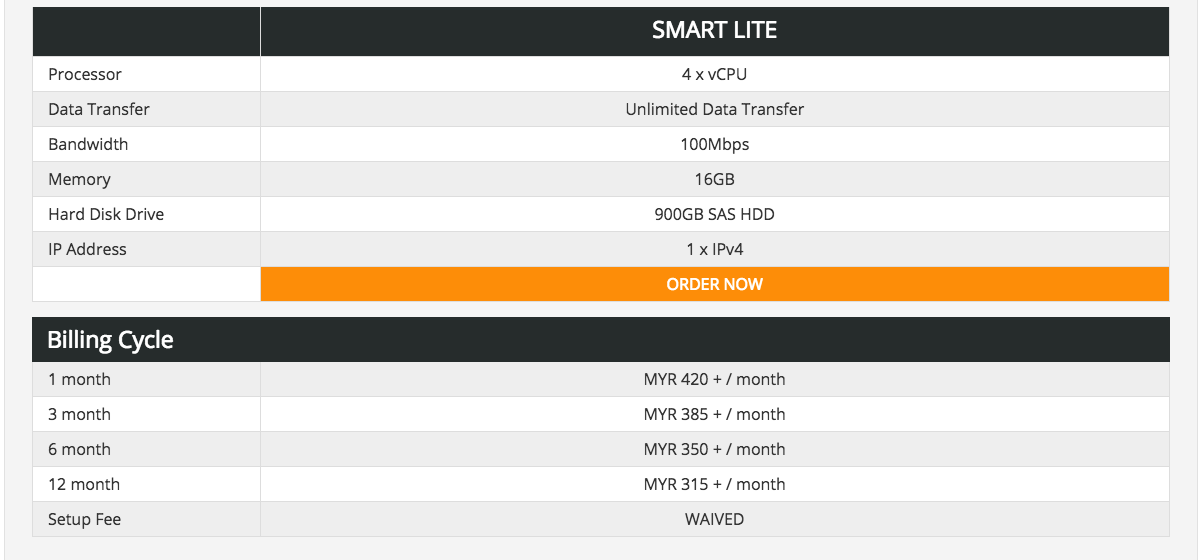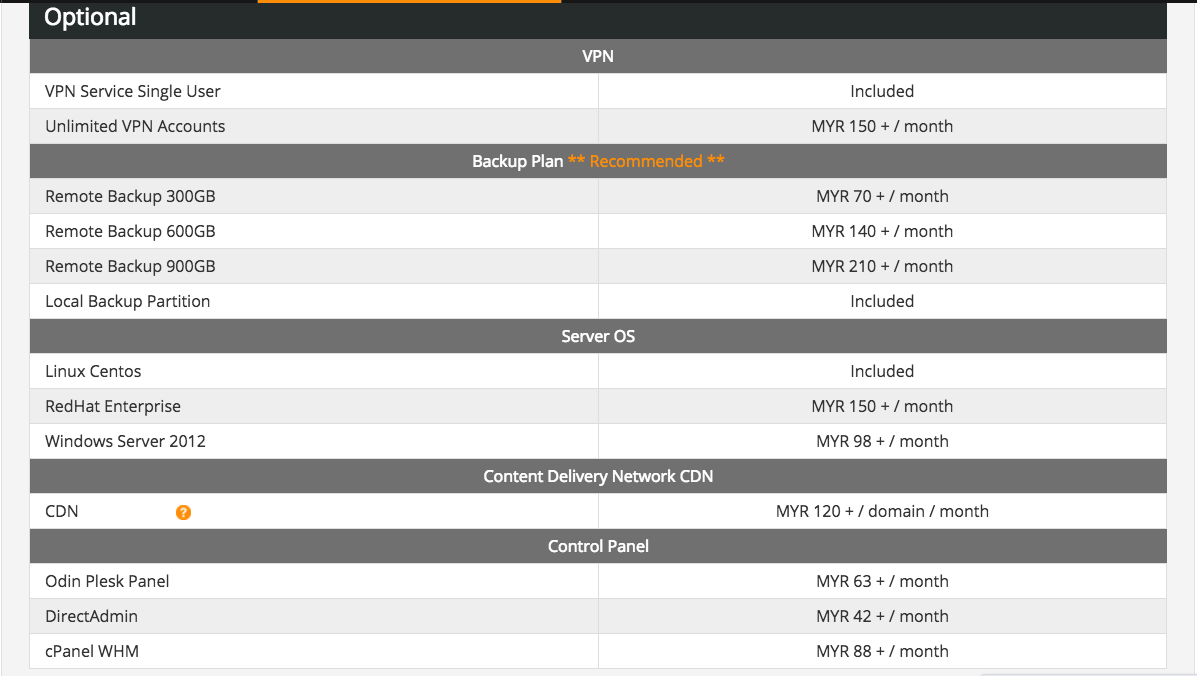 Share this to your friends who need Malaysia Server Hosting Company.
LinuxScriptsHub also Providing you some of the Server Setup Services, please feel free to leave a Comment Below to let us know what you looking for.