Tech News
THIRUVANANTHAPURAM: WannaCry ransomware hit Thiruvananthapuram division office of Southern Railway on Monday.
A total of six computers of the clerical staff in accounts wing at the division office have been hit by the WannaCry ransom attack.
The railway divisional officials said that the train operations and ticket reservation facilities have not been affected by the cyber-attack, as the system was used for clerical work. "While the staff were working, suddenly pop-up window displaying warning message of the ransom attack appeared on the screen and system ceased to function.
We then detached other systems from the server and isolated the system. We have a backup of the data in the computers," said a railway official.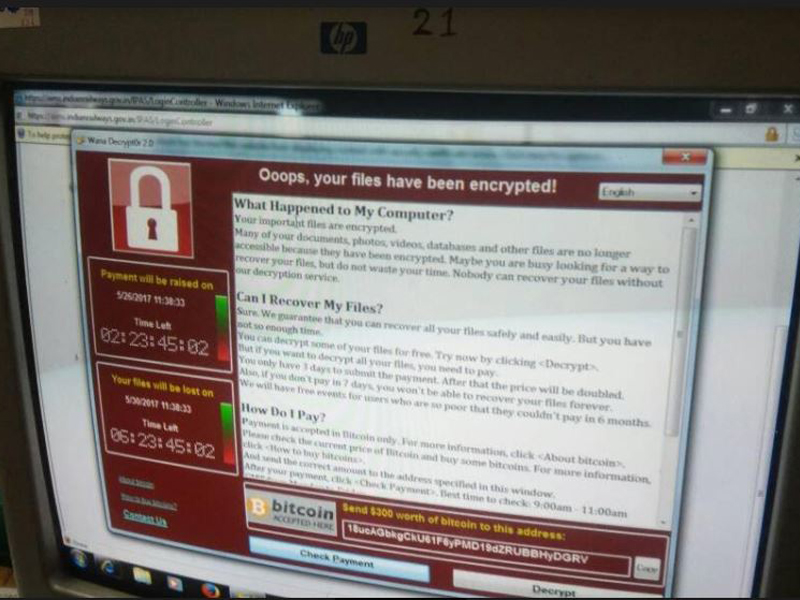 "The officials are yet to find the cause of the attack. The IT wing of railways have begun the restoration work," said senior divisional commercial manager V C Sudheesh.
Framing charges in the matter, the high court directed the three professors to file their response within two weeks of issuing of the notice on May 16.